The Bath Elementary PTA Halloween Dance has been postponed because there is no power at Bath Middle School. The PTA is working hard to reschedule the dance and will forward additional information when it is available.
There will be no school today, Thursday, October 17th, in RSU1 due to power outages caused by the storm.
Picture Day is Tomorrow!
THE FMS PANTRY IS FULL OF PRODUCE!! COME BY TONIGHT 5:30-6:30 The pantry is open to all FMS families. Stop by and take some home with you.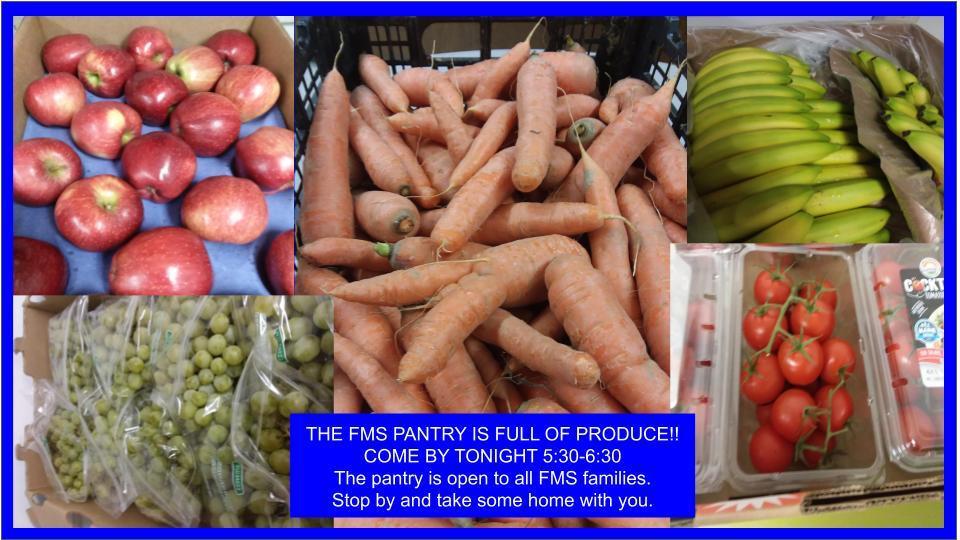 We look forward to seeing you tonight at our Table Talk from 5:30-6:30 and the PTA meeting from 6-7.
Picture Day will be postponed to Wednesday, October 16 due to tomorrow's weather forecast.
In support of Morse homecoming, FMS students are encouraged to wear their favorite sport team jersey or apparel to school on Friday. Students who wear their apparel to the game Friday night will get free admission.
Don't forget Fisher Mitchell's open house this Wednesday from 5:30-6:30. We are excited to see you.
5th Grade Band-Instrument Rental Night is tonight! 6PM-8PM
We are in need of serviceable sneakers for students who may not have them for Phys. Ed. Class. If you have outgrown sneakers with a fair amount of life left in them, please consider sending them in with your child to be delivered to the front office. -Mr. Carter
TODAY IS LATE START WEDNESDAY! School starts at 9:25am today and every Wednesday. Happy 2nd Day of school.
Tomorrow's the big day! The FIRST DAY OF SCHOOL. Everyone at FMS is excited to see you.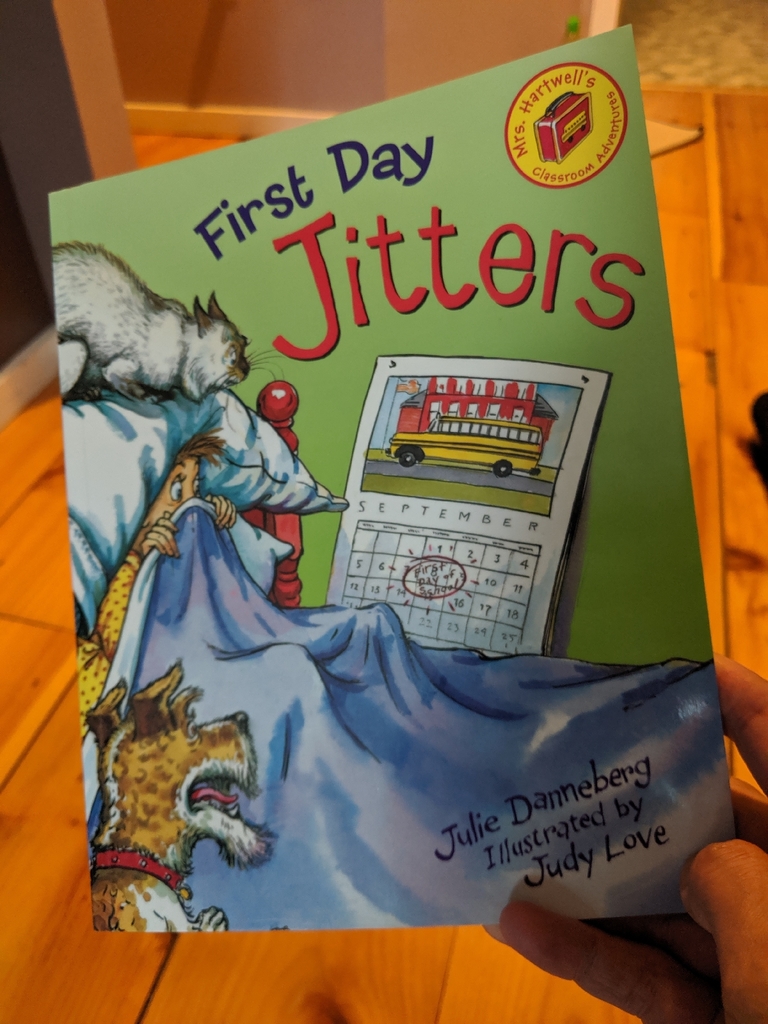 Dear students, tonight is the last summer night when you go to bed without a school routine. It is a good idea to go to bed early and wake up early in anticipation of Tuesday. It is also a good idea to practice your school year morning routine. I'm excited to see everyone Tuesday.
I hope to see you at Set for Success at Bath Middle School Sunday 8/25 between 10-2.
Did you know that our very own Mr. Trundy is in a band? It's true! Son's of Quint, is playing in Waterfront Park during Heritage Days on Sunday, July 7th from 6-7pm. Don't miss your chance to see Mr. Trundy on the main stage!
https://bathheritagedays.com/music-festival-2/