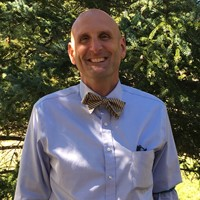 May 5, 2022
Good afternoon FMS families!
The home COVID-19 tests are being sent home with the students tomorrow, Friday, May 6th. Each student is being given one box containing 5 tests.
Effective Wednesday, May 25th, there will be no more Late Start Wednesdays for the remainder of this school year. This means that on 5/25, 6/1, 6/8 and 6/15 the school hours will be the same as Monday, Tuesday, Thursday and Friday (8:25am-3:00pm).
The last day of school is now Friday, June 17th and is a half day. This means that on Friday, June 17th, school will start at the usual time of 8:25am and will end at 12:00pm. Buses can be expected 3 hours earlier than usual.
Thank you to the Bath Elementary PTA for supporting this week's Teacher Appreciation Week. The Wednesday breakfast was very nice and much appreciated!
Speaking of the PTA, looking for a fun night out? Join the Portland Sea Dogs on Friday, May 27th for the Bath Elementary School Night at the Ballpark! The night includes a pre-game parade and post game fireworks! The gates open at 4:30pm and the game starts at 6:00pm. We recommend being in the park no later than 5:00pm to participate in the pre-game parade. The ticket order form will be going home with the students tomorrow, Friday, May 6th. The completed form, along with payment, need to be returned to school no later than Friday, May 13th.
Ross Berkowitz
May 2, 2022
Good afternoon,
The window for state testing has opened. The following link contains more information about the testing. While the window has opened, we will not be starting our testing until next week.
Tomorrow FMS will be visited by Hercules the Horse. It will be a short visit during our recesses. Here is a link to more information: https://horsesoveramerica.org/
There is a virtual PTA meeting tomorrow night at 6:15.
Our amazing head cook, Melissa Cole, took over as Food Service Director. She is being replaced by Patricia (Patty) Murray. The kids were sad to see Melissa go, but they were equally warm in their welcome to Patty! These kids are amazing.
Ross Berkowitz
April 15, 2022
Happy Friday!
While I will miss seeing the kids' faces next week, I wish everyone some rest during their week away from school and I hope everyone stays healthy so it can be enjoyed.
A plumbing issue has forced us to remove part of the gym floor in order to fix the problem. As a result, everything will be cleared out. This situation, along with our low COVID-19 numbers and our ability to prevent crowding tables is allowing us to reconfigure our cafeteria set up a week early. We will be returning to our normal round cafeteria tables on Monday, April 25. If you have any questions about this change occurring a week earlier than planned, please email me.
Below are few events happening shortly after we return.
Bingo night will be on 4/29 at DNS 6:30 to 8:30. Tickets can be purchased on Eventbrite. Here is the link to the full flier:
Bath Elementary PTA Bingo Flier
4/25 6PM School Board Meeting
Below are the results of another round of lead testing that was recently performed after some fixes were made. More remediation will occur over break and tests will be done again.
Thanks for all you do as parents and see you in a week,
Ross
March 24, 2022
Dear Fisher Mitchell Families,
I hope this letter finds you doing well and enjoying the first signs of spring! As we move forward with optional masking for the rest of the year, I also wanted to make you aware of some other COVID-19 related updates and guidance we'll continue to follow as we move forward.
As long as the district COVID-19 numbers continue to remain low, we will start being able to allow more community interaction within our buildings as of April 4th.
We will start to loosen social distancing at times in classrooms to allow for more group work, etc. as of April 4th.
On May 1st (April 4th for 9-12) will be moving back to a regular format for lunchroom seating.
With all of these changes, we continue to encourage pooled testing and vaccination. Especially with many masks off, pooled testing continues to be very important for keeping sickness out of our schools. Here is the pooled testing sign-up link if you are interested: Pooled Testing Letter_2021-2022
The sick guidelines will remain the same at this time. Pre-Screening Tool for School Attendance If an individual has one low risk symptom, they need to stay home for 24 hours and may return to school once the symptom is improving or resolved. With two or more low risk symptoms or one or more high risk symptoms, the individual needs to do a COVID-19 test and stay home until symptoms improve or are resolved.
Students are to mask while in the nurse's office and until their ride picks them up if they are not feeling well or are symptomatic.
For testing, we will now accept both positive and negative "at home" tests. We will require that a picture be taken with the student/staff person's name, the date, and the time written on it to serve as the time stamp. A photo needs to be sent to nurses before the person returns to school. If a parent states they do not have the ability to email a photo of the test to the school or they do not have any home tests then RSU 1 is able to test the student or staff member at school with our testing supplies. (If you need free tests, click here: https://www.covidtests.gov/)
When returning to school after a COVID-19 isolation, wearing a well-fitting mask for an additional 5 days (Day 6-10) is required at all times when around others indoors except when eating or drinking.
Please let me know if you have any questions. Day-by-day it is very exciting to continue to gain more normalcy in our building practices.
Ross Berkowitz
March 22, 2022
Good evening Fisher Mitchell families,
I wanted to share a couple of items with you.
As a reminder, this coming Thursday and Friday are half days, as parent teacher conferences have been scheduled for this week. Hopefully you were able to find an in-person or virtual time slot that worked for you.
As with every change in the past 2 years, the students did amazing. They made the transition to mask optional seamlessly. Some students are choosing to wear masks, most are not. It appears that the students are honoring each students' decision. If, however, your child says something about being questioned, please reach out to me or the teacher. They were able to make the adjustment to mask optional while maintaining the other protocols we have in place.
We have had an uptick in non-COVID 19 illnesses. Students have been absent or going home early with a stomach or respiratory virus. As a reminder, good hand washing is always an excellent preventive measure to guard against illness.
Ross Berkowitz
March 8, 2022
Hello Fisher Mitchell Families!
I wanted to make sure you had a few dates on your calendar.
March 18th is a professional development day, so there is NO school for students.
March 24th and 25th are both half days.
The afternoon of March 24th is scheduled for conferences.
You will be hearing from your child's teacher about conferences in the coming week. While conferences will be in-person, we will be able to offer virtual conferences as well for those who prefer it.
As a reminder, Wednesday, March 9th, is the first day where masks will be optional. For now, that is the only change being made. I did speak to the kids yesterday about masking. I reminded them that it is a personal choice and to respect one another's decision. So if someone chooses to wear a mask, that is ok and if someone chooses to not wear a mask, that is also ok.
Ross
February 15, 2022
Good evening FMS families,
We are starting up our Fisher Mitchell Fridays again. At our weekly Friday virtual assembly we spin the wheel and a theme is randomly picked for the following Friday. These are not meant to be stressful and there should be no pressure to participate and "make it happen." Some themes are easier, such as color day, and some are harder, such as character day. The themes will be posted on our website and teacher pages. This coming Friday is book character day.
Also, as a reminder, next week is February break. There is no school next week.
Ross
January 28, 2022
Happy Friday Fisher Mitchell Families and sorry this update is a bit long!
Now that we finally had some snow and it looks like we will be getting more snow, I thought it would be good to share with you a few things.
-While we do have a stockpile of sleds, students are allowed to bring their own sled. However, they are not allowed to bring them to or from school on the buses.
-Once the snow begins for the season, the parking lot is tight and harder to maneuver around. I anticipate that this coming Monday will be difficult to navigate. We will get all of the drop offs and buses. Please be patient and know that it may be more congested than usual on Monday.
-Remember that we do try to get the students outside so having appropriate outerwear with them is important. If your child is in need of a jacket or snow pants please contact the front office as we are usually able to assist families.
A couple of reminders:
-The Omicron Variant can look very similar to the common cold. Please continue to do the daily health screening and follow the appropriate protocols.
-I know it is hard to gauge, but if your child is a walker try to have them arrive as close to 8:15 as possible. We are not able to supervise the students outside prior to 8:15.
-There is a PTA meeting this coming Tuesday. It will be virtual and starts at 6:15.
There have been a few lunch movie requests that I wanted to share with parents. While they are PG movies, they are ones I feel more comfortable with receiving feedback on prior to viewing. If you are not comfortable with one of the following, please email me. If you would like more information on the movies, I primarily use Common Sense Media: https://www.commonsensemedia.org/ The movies are:
The original Star Wars from 1977
The Chronicles of Narnia
The Greatest Showman
Soul
The students are aware that there are any number of reasons we will not show a movie. You can ask them. I have said no to many requests already! This list was not as clear cut for me and since they had been asking, I felt it was important for me to at least inquire.
Ms. Barker, our school librarian, is looking for one or two parent volunteers to come into the Fisher Mitchell Library to help shelve books. If you are a detail-oriented book enthusiast able to make a weekly commitment of an hour or two for the rest of the year, this could be a good fit! Volunteers must meet RSU1 volunteer guidelines (e.g., pass background check, wear a mask inside the building). Ideally, you would have availability on Tuesday, Wednesday afternoon or Thursday morning. Please contact Meg Barker if interested at mbarker@rsu1.org.
Ross
December 8, 2021
The year just keeps ticking away. I cannot believe it is almost the beginning of 2022. As with most years, this seems to be the time of year when there is an uptick with information. There is information in this email about clothing, vaccines, upcoming dates, lead testing, and Covid-19 testing. So, before I get into the thick of it, I just want to give another shout out to you and to your kids. We have had a successful fall and for the most part school feels more and more like school. This is a team effort and requires extra efforts on the part of families, students and the staff at FMS.
At FMS the saying is "there is no such thing as bad weather, just bad clothing for the weather." As the weather is changing, so too should the students' outerwear. Unless the weather is deemed to be unsafe or it is down-pouring, we try to find times to get the kids outside. Not only is it good to get them outside, it is good for them to realize that you can have fun outside even if it is not the "perfect" weather. While we do have a supply of hats and gloves, we do not maintain a supply of jackets, snow pants, boots or clothing.
The students did an awesome job with donating canned goods. Last week we were able to drop off 467 cans to the Bath Area Food Bank! Way To Go.
Report cards go out this Friday.
The school board meeting is December 20th.
The Bath Elementary PTA meeting is December 14th at 6:15 at DNS.
The following link pertains the lead testing as part of Maine law: Letter from Director of Maintenance on Water Testing
As a reminder, when your child feels sick with ANY low or high-risk symptoms from our screening tool, please stay home from school. As cases rise in our area, staying home when you feel sick is an important step for our whole community to take.
Still time to sign up for pooled testing: If you would like to join a pool, please follow the sign-up steps on this pooled testing consent letter.
Children's COVID Vaccine Information from the DOE
If you are interested in getting your student vaccinated, here is a link to MaineHealth's Vaccine scheduling.
https://vaccine.mainehealth.org/
And finally, COVID-19 Home Tests - A home-based test is designed for surveillance in the home, not the school setting. While the school department does not discourage its use, it cannot rely upon it. Home test information cannot be used by the school department because the test is not verified by a laboratory, is not reported to the Maine CDC, will not result in a confirmed or probable case, and is not tracked or used to trace close contacts in our schools. Therefore, RSU1 will not accept the results of a home test for a student to return to school. This is in line with the Standard Operating Procedures of Maine Department of Education. If your child has a positive home test, our school nurses strongly encourage you to contact your child's physician for follow-up confirmatory testing. If a student's test is not confirmed they will be required to be out for 10 days after the onset of symptoms and will be able to return once they have been fever-free for at least 24 hours without medication and symptoms are improving.
Thank you,
Ross
November 21, 2021
Good evening,
This is just a quick reminder and update:
Monday and Tuesday are both half days and there is no school Wednesday-Friday.
Thank you to everyone who has brought in canned pasta for our food drive to support the Bath Area Foodbank. So far we have collected just over 400 cans! We will still be collecting cans Monday and Tuesday.
Ross
October 26, 2021
Good afternoon,
I know Halloween is an exciting time for many, however, we are not having students dress up in costume this Friday. They are encouraged to wear black and orange or a Halloween themed shirt.
There is NO PTA Halloween Dance this year!
Below are some upcoming dates:
11/11 - Veterans' Day - No School
11/12 - Professional Development Day - No school for students
11/22 - Parent Teacher Conferences (held virtually) - ½ day for students
11/23 - ½ day for students
11/24-11/26 - Thanksgiving Break
As always, please refer to the Fisher Mitchell website Fisher Mitchell Elementary School for school and community information such as the following:
YMCA Kids Night Out!
Bath Recreation Youth Basketball
Trick or Trunk
Art Van
PTA News, especially the upcoming Makers Market!
Thank you,
Ross
October 15, 2020
Good afternoon again!
We are starting our state testing next week. As with this past spring, we are using the NWEA MAP test. This is a test that many districts, including RSU1, have used for many years in the past to measure student progress and help us to adjust our instruction when necessary. There are only three parts and each part takes between 45 minutes to 1 hour. The testing has minimal impact on the students' daily schedule.
Ross
October 15, 2020
Good afternoon,
I wanted to email you about a new show on Netflix: Squid Game.
If you haven't heard about Squid Game yet, you probably will. It is currently the most popular show on Netflix and is breaking all sorts of records globally from viewership to searches. It has also gone viral on tiktok and is a game on Roblox.
This is one of those shows that, without viewing, may not be what one thinks it is. This email is intended to inform and to let you know our plan at FMS.
It is basically about 400+ adults who agree to be part of a series of games with the possibility of making millions of dollars. All of the contestants are financially desperate for a variety of reasons. The games they play are regular kids games: red light green light, tug of war, marbles, ect. However, when you lose the game you are publicly and visibly killed.
From Common Sense Media: Parents need to know that the level of violence is very intense in Squid Game. Characters are systematically tortured and killed for the sadistic pleasure of a game master. Adults have sex, and there are threats of sexual violence: Women are grabbed by the hair and beaten. Themes concerning the highs one gets from gambling, winning, or conning money are a main focus.
Age level: 16+
I am sharing this information because kids have shared that they have seen the show or played the game on Roblox. Some kids have also attempted to simulate the game at recess. Without going into detail with the kids about why, in an attempt to prevent curiosity, we are not allowing it at recess.
Ross Berkowitz
September 26, 2021
Open House:
Wednesday 9/29 is our open house. Our plan is to have families enter classrooms from the outside classroom doors. Classroom teachers will be in their rooms and the rest of the staff, along with PTA reps will be outside. Three to four families will be able to visit the classrooms and meet the teachers at a time. Masks are required in the building, as is being mindful of social distancing. When you are not in the classroom the plan is for families and staff to mingle and chat outside. The FMS Open House is an opportunity to meet your child's teacher and to see their learning environment. As a reminder, it is not designed as a time to have a mini conference about your child, but rather to get a general feeling about the classroom. I know weeknight evenings can be hectic. The hope is that this format will create a less hectic environment.
Pooled Testing:
We completed two weeks of pooled testing and both weeks went very well. It was efficient and the whole school was completed in less than an hour. If you were wondering what happens if there is a positive pooled test, the following is our procedure. Students/staff are tested Tuesday mornings. The turnaround time for results is around 48 hours. We have not had a positive pooled test yet. However, if we did have a positive pool we would contact the families in that pool and tell them that we will be doing the Binax NOW Rapid Antigen Test and would call them with the results the same day. We are not going to be sending out a weekly email about the results. So basically, no news is good news with regard to the pooled testing at schools.
Pooled Testing Information Sheet
If you have not signed up your minor for pooled testing and would like to, here is the link:
https://testcenter.concentricbyginkgo.com/minor-consent/
*The Fisher Mitchell School code is C7Q317
Upcoming dates:
9/30 at 6PM School Board Meeting
10/5 at 6:15 PTA Meeting (location: DNS)
Ross Berkowitz
Principal, FMS
September 15, 2021
Good afternoon,
We had two fire drills so far. The students did an outstanding job following our procedures and listening closely to our instructions.
This coming Friday, we will doing a practice lockdown. The elementary schools have not yet moved to ALICE yet so we are continuing with the past practice of having a lockdown drill. The students always do well and I do not have any concerns. I just wanted to make you aware that we will be doing the drill this Friday.
Ross Berkowitz,
Principal, FMS

September 12, 2021
Good afternoon,
Well, we made it through the first week of school! For the most part things went smoothly. I know the RSU sent out a districtwide transportation email about busing. For FMS specifically, we are continuing to monitor and review arrivals and departures. If we feel that it becomes necessary to make adjustments to our arrival and dismissal timings, we will give everyone ample notice. For now, we are still monitoring. Within the school, the students and staff worked hard together to make the first week successful. As expected, your kids were awesome and it was great to have them all filling the classrooms, cafeteria and hallways.
Here are some upcoming dates to be aware of:
9/14 - Bath Elementary PTA meeting will be at FMS from 6:15-7:30
9/18 - The Bath Book Bash: Bath Book Bash 2021
9/22 - FMS Picture Day
9/25 - PTA Movie Night
9/27 - RSU1 School Board Meeting
9/29 - FMS Open House from 5:30-6:30 *For families with students at both DNS and FMS, the schools are working on a structure that will make attending the open houses not feel hectic and rushed.
Ross Berkowitz
Principal, FMS
September 3, 2021
Greeting FMS Families, and welcome to a New School Year!
The first day of school is almost upon us. We are all very excited and ready to welcome your children. I know some of this information has already gone out, but it doesn't hurt to send it again.
CHROMEBOOKS:
For most of our 4th and 5th graders, this is a reminder to bring your chromebooks to school fully charged on Tuesday. For our 3rd graders and our returning distance learners, it is important that you bring your chromebook to school fully charged everyday. While I know it is one more thing to think about and plan for, last year the students and families did an amazing job with this!
BEFORE COMING TO SCHOOL
You must complete the self-screener at home each day. If your child has any symptoms, they must stay home according to the self-screener document. That document can be found HERE. If you have any questions, please call our school nurse, Ricki Waltz, at 443-8265.
ARRIVAL AND DISMISSAL
Traffic access at FMS is limited, therefore we have a document devoted solely to arrivals and departures. Please refer to this document for information for arrival and departures: Come and Go
COMING TO SCHOOL - BUS
If your child is taking the bus, they must wear a face mask (not a bandana or gaiter) in order to board the bus, and they must keep it on while riding the bus. This year, students will be able to sit with another student instead of by themselves.
MASKS
Please send your child wearing a mask, and with a spare mask in case one gets soiled or soggy. We have extra face masks for children should they need one. Here is a link to an article about how to choose a face mask:
Article on choosing a face mask
SNACKS AND MEALS
FMS will have breakfast and lunch available in the cafeteria. Please send a healthy snack into school with your child. Please do not send your child to school with candy or soda. School breakfast and lunch are free for all children this year!
RECESSES
While there will be times when the weather is not safe to go outside, in general we believe that there is no such thing as bad weather, just bad clothing for the weather. Please send your child with appropriate gear for playing safely - sneakers, and a jacket or sweatshirt in the fall, and winter gear once snow comes (boots, mittens or gloves, a warm coat, snow pants.)
SCHOOL VISITS
Due to COVID guidelines, we are unable to allow visitors, including parents and guardians, to come inside our school building while school is in session. If you come to school to dismiss your child during school hours, or to drop off forgotten belongings, you will need to come to the front entrance and buzz the office, and someone will assist you.
POOLED TESTING: Both vaccinated and unvaccinated students and staff are encouraged to sign up for this program. For staff and students who would like to participate in pooled testing, please click HERE to read the informational letter and fill out the digital consent form.
For more information about our school, check out our website: https://fms.rsu1.org/o/fisher-mitchell-school
You can also view the RSU 1 2021-22 Health and Safety Procedures HERE.
Thank you, and we look forward to greeting the children next week!!
Ross Berkowitz
Principal, FMS