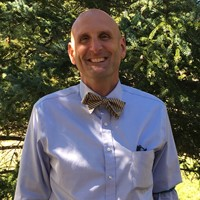 January 28, 2023
Good afternoon FMS families,
I have to share with you the kind words I have heard from several different people about the kids the past couple of weeks. It was shared with me how kind and wonderful the kids are at FMS. While this is something I witness all of the time, it was nice to hear from other adults. So, thank you for sending us your wonderful children and give yourself a pat on the back for a job well done!
This coming Friday's spirit day is Hero Day. As with many of our spirit days, this is open to interpretation.
I am adding a newsletter component to my principal messages. It is something that will be evolving. The link to the newsletter will come with my message.
January 23, 2023
Good afternoon,
I hope everyone stayed warm and was able to enjoy the snow days. Below are a few reminders and updates.
Credit Pathways Program's upcoming fundraiser is a Movie Night showing of The Little Prince hosted at the Morse auditorium on Friday, January 27th at 5:30PM.
Ticket cost: Kids $2, 16+ $5
The FMS website contains more information about the program and the event.
From Nurse Ricki:
Covid infections continue to circulate. We have a small supply of covid home testing kits available, you can reach out to our school nurse and she will send a kit home if needed. Covid kits continue to be available free of charge at https://accesscovidtests.org/
Other illnesses that are also circulating are influenza and stomach virus.
Remember to stay home if ill with fever, vomiting, diarrhea or severe cough/respiratory illness.
Wash hands frequently especially before eating and after bathroom use
Practice healthy respiratory etiquette- cough into tissues/sleeve and dispose of properly
Please reach out with questions or concerns.
Fisher Mitchell Spirit Friday this week is Emotion Day. This is another wide open one. There are numerous emotions. Examples include happy, sad, excited, confused, tired, jealous, inspired, creative, heavy, cool, the list goes on and on. There is no one way to visualize an emotion. It could be wearing a particular color or a variety of colors; or it could be wearing sun glasses or lots of bulking clothing. The options are endless.
January 9, 2023
Good morning,
I hope everyone has settled into their school routines following the Winter Break. The kids came back rested and ready to work! I continue to be impressed with them. They are a great bunch of students. Thank you for all of the hard work you have done as parents.
UPCOMING DATES
January 11 PTA Virtual Meeting

January 16 NO SCHOOL

January 23 School Board Meeting

February 11 PTA Valentine's Day Family Dance

February 15 Winter Concert

February 20-24 NO SCHOOL

February 27 School Board Meeting
RSU1's Battle of The Books is coming up!
The Battle of the Books is a district-wide competition to be held Thursday, March 30th, 2023 at Woolwich Central School (time TBD, but last year's was at 6pm). Student teams compete to answer the most trivia questions about this year's grade 4-6 Maine Student Book Award (MSBA) nominees.
To prepare for the Battle, over the next several weeks, each participant will be responsible for carefully reading at least 7 of the MSBA books, as well as studying / memorizing the genres and authors of all 31 books on the list. We will meet at school regularly to help students prepare. The MSBA books are available for check out from our Library as well as the Patten Free Library, which also has many of them as audio books via the Cloud Library website or app.
We have spoken with the students about it already. If they are interested, we request that they return a permission slip by this Thursday.
PTA NEWS
Online Snow Sculpture Contest
This will be a month-long event! Kicking off January 1st until January 31st at 5:00 pm!
Grade levels will compete to win a prize on the best snow sculpture. There will be a 1st and 2nd place winner for each grade level.
Pre K, Kindergarten & 1st Grade

2nd & 3rd Grade

4th & 5th Grade
To enter, email a picture of the snow sculpture to the PTA with the student's first name and grade level. We will post it on Facebook and whoever gets the most likes will win. Let's hope for snow!
Special thank you to Bath Optometric Associates, our event sponsor.
Monthly Meeting
January 11th 6:30-7:30. Virtual meeting link will be on the PTA Facebook page.
Valentine's Day Family Dance
February 11th at BMS. Details to come!
View Analytics
December 6, 2022
Good afternoon FMS Families!
We have resumed our FMS Spirit Friday. This Friday is grade level color day:
3rd Grade: Orange
4th Grade: Yellow
5th Grade: Blue
Check out the Bath Elementary PTA's Facebook Page for information about the PTA's Hot Cocoa Table as part of Bright Night Bath on 12/9 and the Virtual Cookie Demo on 12/8:
https://www.facebook.com/BathElemPTA/
The PTA is moving to virtual monthly meetings for the next several months. This month's meeting is on 12/14.
Winter Break is just around the corner: 12/22-1/2
We still have some boots and jackets available, please reach out to Nurse Ricki or Ms. DeRosa.
We are currently experiencing RSV illness and the surrounding schools are seeing a rise in Influenza A and Covid.
Vaccinating children for influenza and covid 19 helps decrease the spread of illness. It takes about 2 weeks to gain immunity after vaccination. Encourage hand washing, especially before meals or after coughing/sneezing/ wiping runny nose, properly dispose of tissues. We want you to be well over the holidays.
Returning to school after illness- keeping your children home when they are sick until they are fever free for 24 hours without fever reducing medication, vomiting and diarrhea free for 24 hours.
Covid Testing- BinaxNOW testing is available and if parents would like testing to be done at school, attach a consent form for them to print and sign.
BinaxNOW Consent_STUDENT 22-23.pdf
More testing kits for families have been ordered and we expect them to arrive before winter break and will distribute.
As always, don't forget to check out our website for news and updates: https://fms.rsu1.org/o/fisher-mitchell-school
Ross
November 14, 2022
Hello FMS Families,
This brief email is simply to share two upcoming activities.
First, this coming Friday's FMS Spirit Day is Hat Day!
Second, FMS is once again joining the effort to support the Bath Area Food Bank. Our goal this year is to donate as many cans of baked beans as possible. The students have been told that the size of the can does not matter. As long as they are cans of baked beans, any size works.
Ross
November 8, 2022
Hello FMS Families,
We are heading into that time of year where the calendar gets a little choppy. I feel it is important to email you some upcoming dates.

Tomorrow is the last in-person PTA meeting until spring. It will be at FMS from 6:15-7:15
Thursday, 11/10, there is no school. It is a professional development day.
Friday, 11/11, there is no school It is Veterans Day
Saturday, 11/12, is the annual PTA Makers Market from 9-12 at FMS.
Wednesday, 11/16 is the food service holiday meal for FMS.
Monday, 11/21, is a half day. Parent-Teacher Conferences will be happening that afternoon. Information about PTC sign ups will be coming out soon.
Tuesday, 11/22, is a half day.
Wednesday-Friday, no school.
Please send in your child with appropriate clothing for the changing weather. If you are in need of certain footwear or outerwear, please reach out to Nurse Ricki (rwaltz@rsu1.org) or our school counselor, Sarah DeRosa (sderosa@rsu1.org). While we do not have a consistent supply on hand, we are able to offer assistance.
Additionally, the United Way of Midcoast Maine has posted their 2022 Winter Holiday Resource List:
https://www.uwmcm.org/gethelp-194812.html
Ross
November 3, 2022
Good afternoon,
In 1953, Fisher School was dedicated to honor her. In 2022, the Fisher Mitchell School's 5th grade History Club raised money to add an additional marker to her grave. This Saturday, November 5th, there will be a Grave Marker Unveiling Ceremony for Lillian Fisher. The ceremony will be at 11am, followed by an optional cemetery tour at 11:30am.

Tomorrow's Fisher Mitchell Friday is Team Day.
Both of these events are on our website, along with information about Sharing Tables, the November menus, among other things.
Fisher Mitchell website: Fisher Mitchell
Ross
October 23, 2022
Happy Sunday FMS families,
This coming Fisher Mitchell Friday Spirit Day, 10/28, will be Pajama/Comfy Cozy Day. On the following Monday, 10/31, we are not having students dress up in costumes, instead, we are making it a black and orange day.
The Bath Elementary PTA's Halloween Dance is back! It is this coming Friday, 10/28, from 6-8 in the Fisher Mitchell Elementary School gym. The cost is $5/child. There will be a bake sale table, pictures by Soggy Dog Designs, costumes, music, dancing and general merriment. All DNS and FMS PK-5 students are welcome. PK-2 students must be accompanied by an adult. 3-5 students may be dropped off and picked up by an adult with an adult signing in and out.
I want to give a big shout out to the volunteers who participated in the BWI Gate Collection Day. It was a cold and very early morning for them. Their efforts and commitment to supporting the PTA paid off with a collection of over $1,000.00. These funds, along with all other funds raised by the PTA are used to support the students in the Bath elementary schools.
I know it can be an inconvenience, so thank you for keeping your children home when they are sick. We continue to see many students with illness, including covid, colds, and influenza.
If you are interested, Influenza vaccines and covid 19 boosters are available
Follow the links below to find local vaccination clinics:
Additionally, Here is the access to free covid tests. https://www.accesscovidtests.org/
We will begin vision and hearing screenings soon for grades 3 and 5. Parents will be notified if a student fails a screening.
With Halloween just around the corner, I offer two reminders:
Food Allergies are real. Here is a website for safe snacks for Halloween. Safe snacks for Halloween
And here at Fisher Mitchell we support and encourage Let's Go 5210. For more information on increasing activity, healthy eating, health screen time and health drinks- check out Let's Go 5210.
We do not have a supply of extra clothing on hand for students to borrow. We do, however, have a small amount of winter jackets and boots available. If your student needs one, please reach out to Ms. DeRosa(sderosa@rsu1.org) or Nurse Ricki(ewaltz@rsu1.org)
Upcoming dates:
11/9 Bath Elementary PTA meeting, 6-7, FMS gym.
11/10 No school, professional development day
11/11 No school, holiday
11/12 the annual PTA's Makers Market
Finally, be sure to check out our website for more school related information, along with upcoming Bath Rec programs and a Trick-or-Trunk event.
Fisher Mitchell Elementary School Website
Ross

October 2, 2022
Happy Sunday FMS families,
As a reminder, there is no school this coming Friday or Monday.
Since there is no school Friday we are having our Fisher Mitchell Friday Spirit Day this Thursday. This week's spirit day is CRAZY HAIR DAY!
The next PTA meeting is Wednesday, October 12th, at FMS from 6-7.
The testing window for the required state testing has opened. It is a fairly non disruptive test consisting of an NWEA Reading test and Math test. The tests are computer based and take roughly one hour each.
Teachers use this information, in combination with other forms of local data, to guide their instruction and provide more personalized activities and learning opportunities for students. While no single assessment can give a complete picture of achievement, when combined with other measures, these data provide important information about student progress. When a student does not participate in the state assessment, valuable information is lost.
Both the Maine Department of Education and our district are working to limit the amount of student assessment at the state and district level while ensuring that assessments provide meaningful, actionable information for teachers, students and families. We are confident that with the quality instruction delivered by our dedicated educators and your support, students are prepared for success. Please reach out with any questions you may have about the MEA or your student's progress.
Ross
September 25, 2022
Happy Sunday FMS families,
I do not have much to report and share this week. Here are a few reminders:
September 26th is the monthly school board meeting from 6-8
September 28th is our open house from 5:30-6:30
October 7th and October 10th, no school (professional development and holiday)

Below is a link to RSU1's updated bus behavior guidelines. It can also be found on the FMS website.
Ross
September 19, 2022
Good evening FMS Families,
If you do not follow the Bath Elementary PTA, I encourage you to. At their last meeting this past week upcoming events and fundraisers were discussed, as were some brainstorming ideas. Be on the lookout for information about the Halloween Dance, Makers Market, BIW Gate Collection, among other plans.
If you have not checked out the FMS website, it is a great place to get information and news about Fisher Mitchell, the district and community happenings. Right now there is information about FMS Spirit Wear, Cub Scouts, FMS Spirit Fridays, Veggie Van Wednesdays, etc.
From Nurse Ricki:
Here is an access to free covid tests for families. https://accesscovidtests.org/
Dental cleaning at school forms are going home this week, so be on the lookout for them.
Upcoming Dates:
September 21st - Picture Day
September 28th - Open House
October 7th - No School (Professional Development Day)
October 10th - No School (Holiday)
October 12th - PTA Meeting
September 11, 2022

Happy Sunday FMS families,
As always, thank you for sending us your children. They breathe joy and wonder into our hallways and classrooms daily. It was nice to have the school filled with their smiles again.
Below are a couple quick updates, reminders and dates:

9/14 - Bath Elementary PTA meeting at Fisher Mitchell from 6-7
9/21 - Picture Day
9/28 - FMS Open House from 5:30-6:30
10/7 - No School, Districtwide Professional Development Day
If you plan on sending classroom treats for a celebration, it is important that this happens after a discussion with the teacher.
If your child is a walker, check with them to see when they are arriving at school. We are not able to provide outside supervision prior to 8:15.
Drop-off and pick-up appears to be going smoothly. As much as possible we try to make it efficient and friendly for everyone.
At FMS we believe there is no such thing as bad weather, just bad clothing for the weather. Unless it is deemed to be unsafe, we try to get the students outside everyday. Make sure you check the weekly weather so the students are prepared to go outside. The only day this week that looks to be a wet one is Tuesday.
Don't forget to check out the FMS website for weekly updates, calendar events and the lunch menu:
If you ever have a question, concern, or idea, please reach out to us via email or phone.
I hope everyone was able to enjoy some of the weekend and we look forward to the coming week.
Ross
August 23, 2022
Dear FMS families,

Here at FMS we are all excited for the new school year to begin! We hope you all had an enjoyable summer, filled with productivity, joy, and some learning.
I'm sure many, if not all of you, had a slightly unstructured or more relaxed routine than when school is in session. In order to start the year off successfully, I found it important to start to get back into the routine SLOWLY. As the start of school inches closer, consider a more structured evening and morning routine. Practice the breakfast, getting dressed and packing your lunch routine a day or two early so you are not rushed, stressed and frazzled on the first day of school.

Our first day of school is Tuesday, September 6th. Our second day of school is a Late Start Wednesday (LSW).

As we prepare for the upcoming school year it is a good idea to review the daily routine at FMS.
8:15 -8:40am* Breakfast is served
8:15-8:25 am* Buses, Walkers and students being dropped off enter the building.
Students should not arrive on school grounds prior to 8:15.
8:25am or after* Students must be signed in by an adult.
11:15am-1:00pm Lunches
2:55-3:05pm Dismissal
*During LSWs these times are one hour later

For more in depth information regarding students arriving and leaving FMS, please review "HERE WE COME & THERE WE GO."
We continue to increase our efforts to reduce our paper waste by limiting the printed material we send home with students. We regularly update our website with current information, be sure to check the NEWS, LIVE FEED, & EVENTS sections to stay informed. The Breakfast and Lunch menus are available under Menu, Food Services, Breakfast and Lunch Menus. Please familiarize yourself with the website and take advantage of the app option where you can even set up notifications.
Additionally we regularly correspond via email so it is important that we have an accurate email address on file. Our emails will come from fmsinfo@rsu1.org so be sure to watch for our messages.
One thing we still send home in paper form is the annual first day of school packet. We have reduced the amount of paperwork that we ask you to complete. Please make these packets a priority and return them to school as soon as possible. The following are not included in the packet but may be found on our website.

Handbook for Families
Student Internet and Computer Use Policy
Annual notices from Facilities Director
Homeless Students Notice

Although we have you verify your contact information at the beginning of the year, we know that things change. Keeping the school informed it is critical and we are happy to receive information via email at hspence@rsu1.org, voicemail or you can send a note with your student.

Did you know that we often have students with severe life threatening allergies to nuts and peanuts? For their safety, we have a no sharing policy and we teach the students not to share snacks. We could use your help with home reminders about not sharing snacks due to allergies. Additionally, whole classroom snacks or treats must be pre-approved by the nurse.

As a reminder, we do not have a clothing bank at the school. Students who are apt to get dirty easily or may need a change of clothes or shoes should pack an extra set in their backpack. Once the weather turns colder we will continue to have recess mittens and hats. We will not have coats, snow pants or boots for recess use. Make sure your student has what they need for the day each day.

Speaking of backpacks, make sure you come out to Set For Success on Sunday, August 28th 10am-2pm, at Morse High School. There will be backpacks and supplies for every student at this wonderful community event!

As we start the school year, here are some dates to consider:
August 28: Set for Success 10am-2pm at Morse High School
August 31: Popsicles with the PTA 6:00-7:00pm on the FMS Playground
September 14: First PTA Meeting at 6:00pm at FMS
September 21: Picture Day
September 28: FMS Open House 5:30-6:30pm
See you soon!
Ross Berkowitz and the FMS Staff