Because I haven't chosen a 5th Grader as Artist of the Week for a while I will be choosing two this week. Once student I have known for longer. They have impressed me many times by trying their best, having creative ideas, and being respectful and hard working. The other student I have known for less time. I have seen them be very kind, and seem to get along with everyone, probably because they are Respectful of others. They both impress me with the skills they are developing!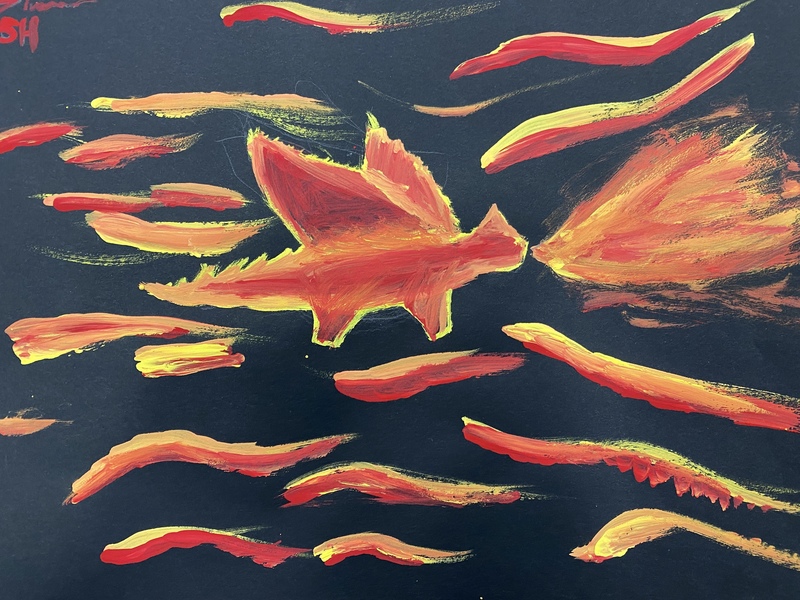 Here we see Elizabeth Plummer's really cool fiery cat dragon. I love the different colors in each of the fiery marks flying past this dragon and the depth that it created by having the light colors come up to the red center of the beast. Nice work.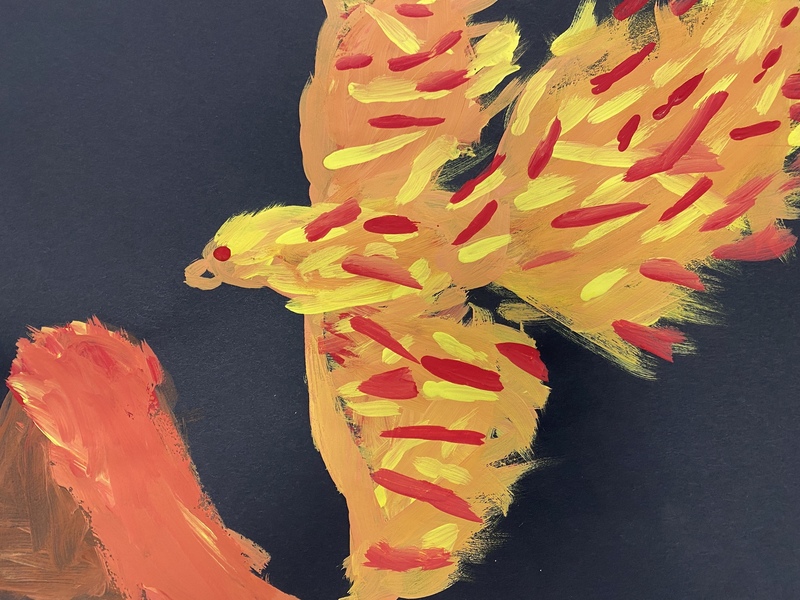 Here we see DD's. I love the form of this phoenix. I love that both its tail and its wings are coming right off the page. There is a real swooping action and then there is the building up of the yellows and reds over the orange. Also the lava really looks like it is flowing. Beautiful job!
Congratulations to you both as Student Artists of the Week for January 14, 2022