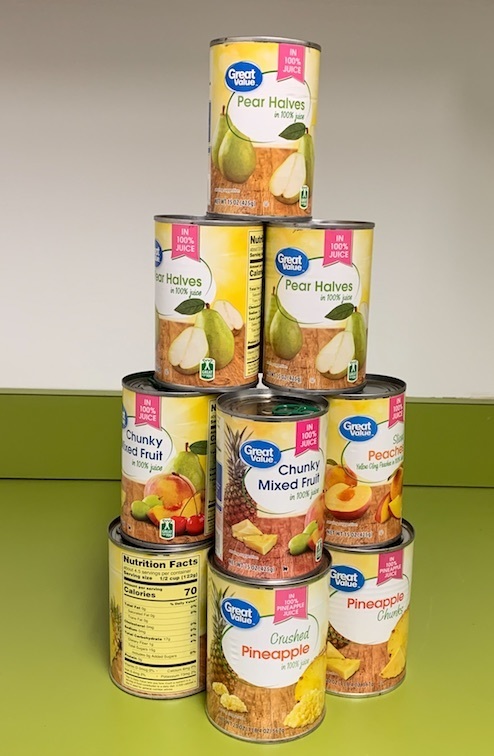 CANNED FRUIT DRIVE OCT 15-OCT 25
Holly Spence
Monday, October 14, 2019
FMS is participating in the 11th Annual soggy dog designs' Bath Area Food Bank Food Drive
Our school is collecting CANNED FRUIT. Bring you cans to the front office where we will build a giant pyramid. How big do you think we can make it?
Food insecurity affects our own friends and neighbors. Giving just a little makes such a huge impact! That is why we are collecting canned fruit to donate to BAFB.
· BAFB feeds 240-270 families per month, representing 800 individuals. This is a 62% increase from June last year.
· BAFB feeds 10-15 homeless students each week at the food bank. With specific hours (2-4) every Tues and Thurs for students to shop.
· BAFB is delivering 8-12 bags of groceries TO Morse a week for food insecure students
· Thanks to the Bath Elks, BAFB is supplying full sized toiletries to any student in need.
· BAFB is gearing up to distribute 350 holiday meals this upcoming holiday season.
· Thanks to Dogwill, BAFB is now supplying pets needs
Families may also donate online at www.bathfoodbank.org. Checks are also accepted, to Bath Area Food Bank. Donating just $1 allows BAFB to purchase $5 worth of food. This is the best way to make a tremendous contribution.