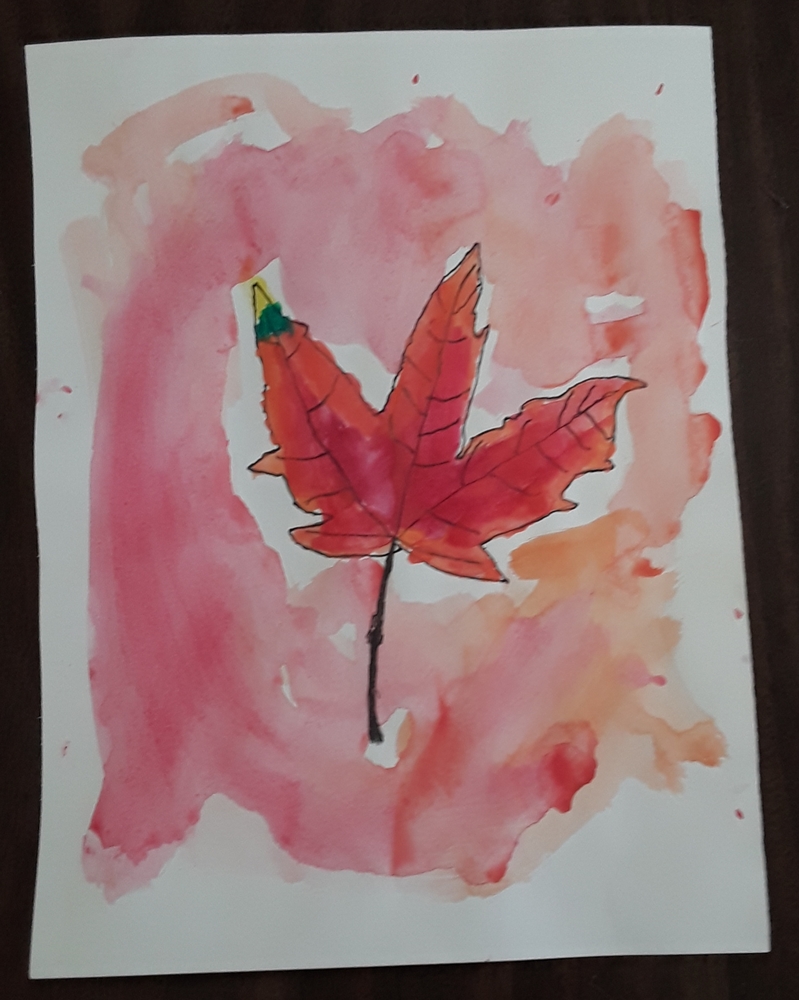 Student Artist of the Week October 3 & October 10
Holly Spence
Friday, October 11, 2019
This week I am recognizing two students, one for the last week of September and one for the first week of October, which I missed because I chaperoned the FLOW canoe trip with BMS.
First I have to recognize the 5th Grade which have impressed me with their effort noticing details in their Observational Drawings of autumn leaves. I asked them to try another project last week and I hope I didn't upset their progress. One student had great results in the first class period. He did a great job capturing the form of his leaf and using the water paint for his leaf and background. Nice work LR in 5 Roy, Student Artist of the Week for 10/3/19.
For last week I want to recognize the 3rd Grade for their awesome autumn landscape paintings the past 2 weeks. At this point they almost all have 2 paintings so they will be bringing one home and leaving one for the walls of our school. They all did so well it was difficult to choose. I am choosing this student for their use of color, overlapping, and layering nice work AT in Mr. Deane's 3rd Grade Class, Student Artist of the Week for 10/10/19.
Mr. McGinty, Art Teacher