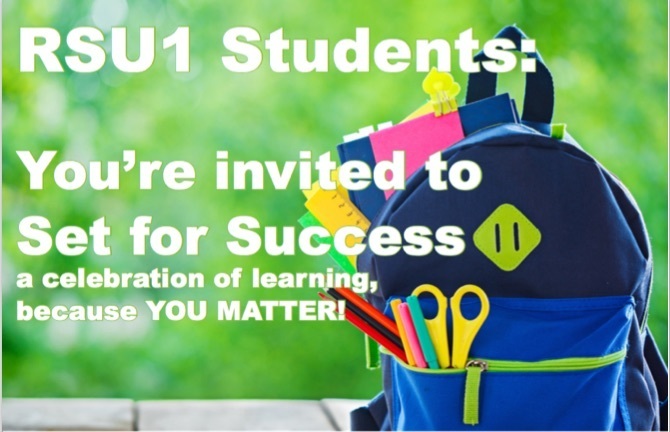 Set For Success
Holly Spence
Tuesday, July 30, 2019
RSU1 Students:
You're invited to Set for Success a celebration of learning, because YOU MATTER!
For all RSU1 students PreK-Grade 12, regardless of need!
August 25, 2019
10am to 2pm
Bath Middle School
Free Backpacks (or bring your own) & School Supplies, Free Hair Cuts & Mini Manicures. Get to know community resources along Information Highway!
MIDCOAST COMMUNITY ALLIANCE
learn more www.mcamaine.org 443-6856 or jamie@mcamaine.org